Surgical Malpractice Lawyer NYC
Were You Injured during a Surgery?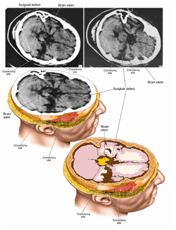 The medical malpractice attorneys at Gair, Gair, Conason, Rubinowitz, Bloom, Hershenhorn, Steigman & Mackauf have more than 100 years of experience representing patients who have been injured or have died as the result of surgery malpractice. Call us at (212) 943-1090 for a free consultation.
Our team of attorneys includes a board-certified physician and a professional registered nurse who can assist in reviewing your case and helping you to understand the full medical scope of your claim. Our firm conducts exhaustive investigations, and we retain the most qualified experts to bring a comprehensive level of expertise to surpass that on the other side. If necessary, we also retain expert accountants and financial analysts because many surgical error cases have their own set of associated losses including lost wages, the cost of care and many other monetary costs. In order to accurately assess what these costs will be for the remainder of a victim's life, we use financial professionals to derive fair resolutions for injury victims.
There are risks associated with every operation. Competent surgical care, however, can alleviate many of these risks. Surgical errors may occur during the operation or during pre- or post-operative care and can take the form of injuries to nearby structures, hemorrhage, infections, surgery on the wrong side of the body or on the wrong organ, or organ perforation. Surgical errors may occur in any type of surgical procedure and can be as overt as a doctor using contaminated instruments or leaving sponges in the body.
Common Surgical Malpractice Procedures
Simultaneous Surgeries or Concurrent Surgeries
Childbirth
Thoracic Surgery
Gastric Bypass
Cardiac Surgery
Gastrointestinal Surgery
Plastic Surgery
Elective Plastic Surgery
ENT/head and neck surgery
Ophthalmologic surgery
Gallbladder surgery
Hernia surgery
Vascular surgery
Orthopedic surgery
Colon/rectal surgery
Spinal surgery
Neurological surgery
Laparoscopic surgery
Robotic surgery
Urologic surgery
If you have suffered a personal injury as a result of a surgical error or complications, please contact our firm to discuss your case.
Publications and Lectures
Profit v. Patient Care - The Dangers of Simultaneous Surgeries, Winter Urologic Forum sponsored by Columbia University, Vanderbilt University, and University of California Davis, January 2018
How to Handle Orthopedic and General Surgery Malpractice Cases, Law Journal Seminars-Press, 1981.
Breast Implant Litigation, Law Journal Seminars-Press, 1992 and 1993.
"Proving Medical Malpractice by a Physician Who Performs Elective Plastic Surgery," Medical Malpractice Law and Strategy, Vol. XX, No. 2, December 2002.
"Cosmetic Surgical Malpractice: Loss of Vision following Blepharoplasty," Medical Malpractice Law and Strategy, 2000.
Cases of Note
Our firm's surgical malpractice attorneys have achieved verdicts and settlements that are among the largest in New York and New Jersey. Some recent and notable results include:
$9,500,000 settlement in a medical malpractice case for brain damage to a young professional woman who had surgery for her uterine fibroids but then had her endotracheal tube removed prematurely so that she stopped breathing on her way to the recovery room.
$9,400,000 in a Manhattan medical malpractice case in which a woman suffered brain damage following ambulatory gynecological surgery in which doctors failed to properly monitor her post-operative course in which she suffered an anoxic event was not timely treated.
$9,200,000 recovery against a doctor for failing to timely treat and improperly performing surgery on a small bowel obstructiona.
$9,000,000 settlement in a medical malpractice case involving surgery to remove fibroids in a young woman resulting in brain damage.
$9,000000 settlement for an 18-year-old man who suffered an anoxic brain injury during surgery

$8,000,000 recovery against a doctor for the failure to timely recognize a valvulus in a patient who had just undergone colon surgery.
$3,900,000 settlement in a medical malpractice case for a brain-damaged baby who was undergoing abdominal surgery when the doctor ordered a medication which caused the baby to suffer from a respiratory arrest.
$3,000,000 settlement (insurance policy limits) in a medical malpractice case for a woman who lost her leg as a result of improperly performed arthroscopic surgery of her knee.
$3,450,000 jury verdict for a patient who orthopedic surgeon lacerated his brachial artery. The injury which was not immediately recognized resulted in compartment syndrome of the patient's arm.

$2,500,000 verdict in a Rockland County medical malpractice case in which a gynecologist transected a 68 year old woman's ureter resulting in the loss of a kidney.
$1,000,000 settlement in a medical malpractice/wrongful death case during which two interventional cardiologist operated on a delivery driver and perforated one of the coronary arteries.

Disclaimer: Please be advised that the results achieved in any given case depend upon the exact facts and circumstances of that case. Gair, Gair, Conason, Rubinowitz, Bloom, Hershenhorn, Steigman & Mackauf cannot guarantee a specific result in any legal matter. Any testimonial or case result listed on this site is based on an actual legal case and represents the results achieved in that particular case, and does not constitute a guarantee, warranty or prediction of the outcome of any other legal matter.