Your Trusted Carbon Monoxide Poisoning Lawyer in New York
Protecting Your Rights and Seeking Compensation for Carbon Monoxide Victims
The Carbon Monoxide Poisoning Lawyers at Gair, Gair, Conason, Rubinowiz, Bloom, Hershenhorn, Steigman & Mackauf are your dedicated advocates when it comes to carbon monoxide accident cases in New York City and NY State. With more than 100 years of experience, our team is committed to helping victims and their families seek justice and compensation for the harm they've endured.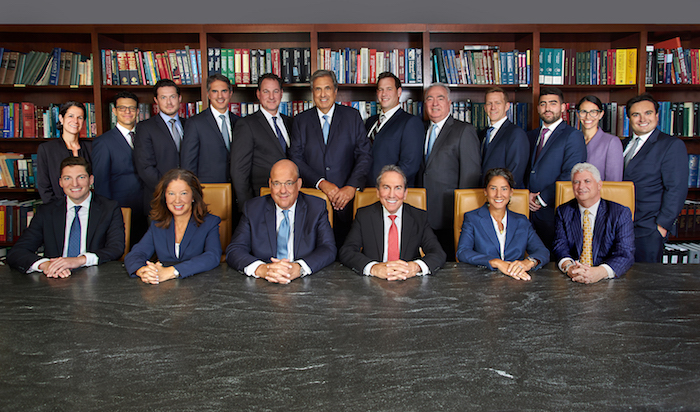 In New York, a comprehensive set of laws stands guard, shielding individuals from the perilous specter of Carbon Monoxide exposure. These safeguards include:
Carbon Monoxide Detector Mandate: NYC mandate the installation of carbon monoxide detectors in all one- and two-family dwellings, multifamily dwellings, and condominiums equipped with fossil fuel-burning heaters, appliances, or attached garages. Its primary objective is to ensure the swift detection of carbon monoxide leaks.
Maintenance and Inspection Responsibility: Typically, it is property owners who bear the responsibility of maintaining and inspecting carbon monoxide detectors to ensure their optimal functionality. This encompasses the vigilant replacement of batteries and detectors when necessary.
Stringent Building Codes and Standards: Building codes in New York have evolved to encompass provisions dedicated to carbon monoxide prevention and safety. Strict compliance with these codes is imperative, especially during construction or renovation projects.
Furthermore, both the state of New York and the city of New York engage in periodic public awareness campaigns. These endeavors are designed to inform residents about the perils of carbon monoxide and the critical importance of having operational detectors in place. The campaigns also provide essential information about common sources of carbon monoxide, including furnaces, water heaters, and generators.
New York's regulatory framework extends to the reporting of carbon monoxide incidents, thereby facilitating incident tracking and the subsequent investigation of potential causes. Non-compliance with carbon monoxide detector requirements may result in penalties for property owners, underlining the seriousness of this issue.
Despite the rigor of these regulations, carbon monoxide poisonings persist. Our legal team specializes in handling these types of cases. Our profound familiarity with the intricate tapestry of New York City and New York State laws and regulations is what sets us apart.
Why Choose Us:
Experienced Team: Our experienced team has a proven track record of successfully handling carbon monoxide accident cases in NYC.
Personalized Attention: We limit the number of cases we take every year to around 100 so we can provide personalized attention to each case, ensuring that our clients' unique needs are met.
NYC Legal Experts: We have an in-depth understanding of New York City laws and regulations, giving us a significant advantage in your case.
What is Carbon Monoxide Poisoning, and How Does it Happen?
Carbon monoxide (CO) is a colorless, odorless gas that can be produced by appliances or heating systems when they don't burn fuel completely. Poisoning occurs when individuals inhale this toxic gas, leading to a range of symptoms and potentially life-threatening health issues.
What Are the Common Sources of Carbon Monoxide in Homes or Properties?
Common sources include faulty heating systems, gas stoves, fireplaces, generators, car exhaust in enclosed spaces, and malfunctioning appliances such as water heaters and furnaces.
When Should I Consider Legal Action for Carbon Monoxide Poisoning?
You should consider legal action if you or a loved one has suffered carbon monoxide poisoning due to the negligence or fault of another party. This could involve property owner negligence, defective appliances, or inadequate safety measures.
What Steps Should I Take if I Suspect Carbon Monoxide Poisoning?
If you suspect carbon monoxide poisoning, seek immediate medical attention. It's crucial to diagnose and treat this condition promptly. Afterward, consult with an attorney who specializes in carbon monoxide poisoning cases to discuss your legal options.
How Can a Lawyer Help with Carbon Monoxide Poisoning Cases?
A lawyer with expertise in carbon monoxide poisoning cases can investigate the accident, gather evidence, identify responsible parties, and build a strong legal case on your behalf. They can help you pursue compensation for medical expenses, pain and suffering, lost wages, and other damages.
Who Can Be Held Liable for Carbon Monoxide Poisoning Cases?
Liability can vary but may include property owners, landlords, maintenance companies, manufacturers of defective appliances, and other parties whose negligence or actions contributed to the poisoning incident.
What Compensation Can I Seek in a Carbon Monoxide Poisoning Lawsuit?
Compensation may cover medical bills, rehabilitation costs, lost wages, pain and suffering, property damage, and other related expenses. The specific damages you can seek will depend on the details of your case.
Is There a Time Limit for Filing a Carbon Monoxide Poisoning Lawsuit?
Yes, there is a statute of limitations for filing personal injury lawsuits, including carbon monoxide poisoning cases in New York. It is usually 3 years from the date of the injury. If a loved one died from carbon monoxide poisoning, the statute of limitation to file a wrongful death claim in New York is two years from the date of the fatality. It's crucial to consult with an attorney as soon as possible to ensure your case falls within the legal timeframe.
How Do I Choose the Right Attorney for My Carbon Monoxide Poisoning Case?
When seeking the right carbon monoxide accident attorney for your case, it becomes imperative to select an attorney with an extensive track record in both preparing and litigating carbon monoxide accident cases. It's not uncommon for many lawyers to advertise themselves as "trial attorneys," yet they may have never set foot inside a courtroom. Their primary focus tends to be settling cases rather than going to trial.

What's of utmost importance is ensuring that the defendant's insurance company recognizes your attorney's willingness to take a case to trial if necessary. This recognition is pivotal in motivating the insurance company to offer a settlement that truly reflects the full value of your case.

By choosing our law firm, you can rest assured that the defendant's insurance company will be aware of our attorneys' reputation for vigorously pursuing cases to trial when presented with inadequate settlement offers.
What Should I Expect During the Legal Process for a Carbon Monoxide Poisoning Case?
The legal process typically involves investigation, negotiation, and, if necessary, litigation. Your attorney will guide you through each step, keeping you informed about developments and working to secure a fair resolution for your case.
How Can I Get Started With My New York Carbon Monoxide Poisoning Case?
Don't delay seeking the legal assistance you need after a carbon monoxide poisoning accident. Contact the Manhattan Personal Injury Law Firm of Gair, Gair, Conason Rubinowitz, Bloom, Hershenhorn, Steigman & Mackauf for a free consultation at (212) 943-1090 or fill out a contact form explaining your case. Our experienced carbon monoxide poisoning lawyers are here to assess your case, provide guidance, and fight for your rights to secure the compensation you deserve.