Are You Looking for a Heart Attack Misdiagnosis Lawyer in New York?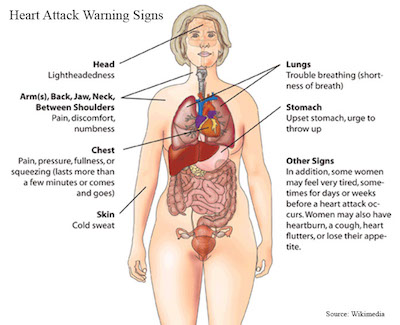 The NYC Cardiac Malpractice Attorneys at Gair, Gair, Conason, Rubinowitz, Bloom, Hershenhorn, Steigman & Mackauf have obtained substantial verdicts and settlements for clients who suffered catastrophic consequences after their heart condition was misdiagnosed. Based in Manhattan our personal injury law firm handles heart disease misdiagnosis lawsuits in NYC metro area and throughout NY State.
Can I Sue the ER for a Heart Attack Misdiagnosis in NY?
Unfortunately heart attack is one of the most common misdiagnosed conditions in emergency rooms. Our Firm recently achieved a settlement of $8,250,000 in a medical malpractice case involving the failure to recognize signs and symptoms of imminent heart attack for a patient who was treated in an Emergency Room at a NY hospital. In this unfortunate case, the medical care professionals treating the decedent ignored classic signs and symptoms of a heart attack. Had these signs and symptoms been properly worked up, and appropriate treatment been given, the death would not have occurred. Further, had the family known that their loved one's signs and symptoms would be ignored at this hospital, they would have never allowed him to be treated there. As described below, our attorneys exposed the hospital workers' shortcomings and failure to diagnose our client's imminent heart attack, which clearly could have been avoided.
What Are the Classic Signs of a Heart Attack?
Some classic signs of a heart attack include chest pain, pressure and tightness sensation, pain or aching sensation that spreads to the arms and sometimes to the back, the neck and the jaws. Shortness of breath as well as abdominal pain, indigestion and heartburn are also common.
In this case, our client was treated in the emergency room ("ER") of his local hospital, upon experiencing classic signs and symptoms of a heart attack. In particular, the triage nurse had noted in our client's hospital chart that his chief complaint was "chest pain" that began "suddenly," and she further documented the following statement by our client: "I had chest pain .... after my run." Furthermore, our client had described his pain as a "pressure sensation since last night" in the "mid-sternal" area.
After meeting the ER nurse, our client was examined by a 23 year-old physician's assistant ("PA"), who was licensed for about only one year. The PA had noted " no sig. past med hx," and that our client presented with complaints of sternal chest pain (since the prior evening), a "heavy sensation" which was "exacerbated with deep respirations." These are all classic signs and symptoms of an acute myocardial infarction – also commonly known as a heart attack, which may occur when one of the heart's coronary arteries is blocked (usually caused by a blood clot).
Despite her lack of experience, the PA recognized the only way to rule out a heart attack – the most likely and potentially life-threatening cause for our client's symptoms – was to order a cardiac enzyme test. More specifically, the heart normally releases certain enzymes in low quantities into the bloodstream; by performing this blood test, doctors can detect any elevation of those enzyme levels – which indicates an injury or lack of oxygen to the heart muscle (signifying a potential heart attack). Like the triage nurse in the ER, the PA listed at the very top of her differential diagnosis an evolving acute cardiac event.
Furthermore, at her deposition, the PA testified that based on our client's presentation, the ER staff was "absolutely obligated" to rule-out a myocardial infarction. In accordance with the standard of care, the PA ordered the appropriate blood work, including cardiac enzymes. But tragically, this order was cancelled at the direction of the foreign trained, ER attending physician who did not even perform a physical exam, but decided without any objective medical criteria, that our client was suffering from a "viral syndrome" and discharged the patient without ever ruling out an acute myocardial infarction.
Delayed Diagnosis of the Heart Attack Lead to the Death of Our Client
After continuing to experience symptoms over an entire weekend, our client presented to a cardiologist, who drew blood and ordered the appropriate cardiac enzymes. Later that day, when the cardiac enzymes did, in fact, indicate an acute myocardial infarction, our client was rushed back to the hospital. Even though our client underwent an angioplasty, a procedure used to repair or unblock his coronary artery (by inserting a small balloon catheter into the blood vessel to improve blood flow), he died several days later as most of the heart muscle died over the weekend.
Our NYC Medical Malpractice Attorneys established that, although the defendants were unequivocally required to order cardiac enzymes in this case, such an order was canceled for no good reason whatsoever – and had that order not been canceled, the cardiac enzymes would have revealed that our client was suffering a myocardial infarction, and then our client would have been timely treated and alive today.
In particular, at the PA's deposition, she admitted liability and blamed her supervising ER physician, who himself conceded multiple departures from good and accepted medical practice. Further, at the ER doctor's deposition, he was completely unable to explain his decision to cancel the cardiac enzymes test.
How Are the Damages Calculated in a Misdiagnosed Heart Attack Lawsuit?
To calculate damages in a failure to diagnose heart attack case we hire financial experts who calculate the pain and suffering caused by the harm, the loss of earnings as well as the need to undergo additional treatment if the patient survived. If the patient passed, a spouse can recover for loss of services.
In the case discussed, we deposed our client's employer and retained economic expert witnesses to develop and substantiate our claim of lost wages and fringe benefits, conscious pain and suffering, loss of services, loss of parental care and guidance, and 9% interest since the date of death of this 51 year old professional who had a promising future in the reinsurance industry. Additionally, we attributed nine days of conscious pain and suffering (supported in the hospital chart), and we presented the overwhelming evidence of loss of parental care and guidance, given the very close relationship between the decedent and his only child (then 13 years old) whom he shared with his wife of 15 years.
Overall, this was a complex medical malpractice case which required meticulous preparation, as a result of which the defendants were boxed in at their depositions, resulting in this substantial settlement. In order to successfully prosecute this type of case, a comprehensive knowledge of the medicine is required. Our firm prides itself on our detailed review of and understanding of the medical issues in every medical malpractice case we handle.
In another case our attorneys obtained a $2,450,000 settlement in a New York Medical Malpractice case for the family of a Westchester County man who died as a result of a medical group's malpractice in failing to timely diagnosis and treat his heart condition which led to a fatal heart attack.

The New York Personal Injury Law Firm of Gair, Gair, Conason, Rubinowitz, Bloom, Hershenhorn, Steigman & Mackauf have more than 100 years of experience representing patients who have been injured or have died as the result of misdiagnosed heart conditions. If you or a loved one suffer serious injury or death after a doctor or other healthcare provider failed to make a timely and accurate disgnosis of your heart attack please contact our attorneys to discuss your case by filling a form or calling us at (212)-943-1090. The consultation is free.