School Injury Lawyer in New York City
Did Your Kid Get Hurt in a School Accident?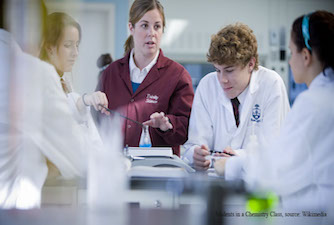 The New York School Injury Attorneys at Gair, Gair, Gair Conason, Rubinowitz, Bloom, Heshenhorn, Steigman & Mackauf have obtained record-setting verdicts and settlements for families whose children were hurt in a classroom, on a playground or on a school bus because of the negligence of a teacher or other supervising adult.
Based in Manhattan, our personal injury firm has been helping parents obtain fair compensation for children injured at school or in daycare all over NY State.
There is nothing more important than keeping our children safe. While parents assume that their children are safe when they are at school, in a daycare or under the supervision of other school officials, it is not always the case. According to the CDC 4 million students suffer serious injuries in school related accidents every year in the US.
My Child Was Injured at School Because of a Negligent Teacher, Can I Get Compensated?
In New York City, teachers must adhere to the minimum safety guidelines promulgated by the Board of Education to make sure children are safe while they are at school. If your child was injured because a teacher failed to do so you might be entitled to compensation.
Recently our partners Ben Rubinowitz and Richard Steigman obtained a $59.2 million verdict for a New York high school student who suffered devastating burns in a botched chemistry experiment. Alonso Yanes was attending a chemistry experiment during which a negligent teacher poured Methanol, a highly flammable fuel, straight out of gallon jug onto burning nitrates. As a result, she created a fire ball that engulfed our 16 year old client. Alonso suffered third degree burn injuries on 39% of his body including his face and neck. He spent two months in the burn unit of the hospital and underwent several painful skin grafts followed by 3 months of rehabilitation. He did nothing wrong, but he will suffer every day for the rest of his life.
$59.2 Million award is a record-setting verdict but sadly no amount of money will ever get Alonso his previous life back. At the end of the trial Rubinowitz and Steigman commented: "We hope this verdict sends a lesson to teachers across the country. Safety of the children is the singular most important thing in a classroom. Shortcuts should never be tolerated. When it comes to the safety of children, all teachers should follow the minimum safety guidelines and protect the children at all times."
My Child Was Hurt on a School Playground, Should I Consider a Lawsuit?
If your child suffered serious injury on a playground because of negligent supervision or as the result of defective equipment you may have a case and you should consult with a personal injury lawyer. At Gair, Gair, Conason, Rubinowitz, Bloom, Hershehorn, Steigman & Mackauf although our NYC School Accident Attorneys are more than prepared to go to trial, at times, our meticulous work and strategy have allowed us to reach favorable pre-trial settlements that far exceed expectations.
Our Firm Achieved a Substantial Settlement for an Eight-Year-Old Girl Who Was Injured in the Playground of Her New York City Public School
The following case demonstrates our attorneys' ability to obtain a pre-trial settlement of well over six figures, despite the defendants' original position that they would never pay $100,000 to settle the case.
During an afterschool program at the school, a teacher instructed our client to climb a tree (in the playground) to have her photo taken thereon. After photos were taken, our client asked the teacher for help climbing down, but the teacher was busy and walked away. As our client attempted to climb down herself, a protruding tree branch caused a laceration to her armpit.
Shortly after the incident, the school nurse called our client's parents, who then took our client to the hospital; she received stitches and was discharged from the hospital that same day. Although our client made a good recovery from her physical injuries overall, she was left with a scar in her armpit.
After being contacted by our client's parents, our firm filed a lawsuit against the City of New York, the Board of Education and the afterschool program. These defendants claimed that our client had been told she was not allowed in the tree; that our client misbehaved in climbing the tree; and that they did not know our client was in the tree.
However, during the deposition of another teacher in the afterschool program, our attorneys brought out the following admissions: that from a different area of the playground, she saw our client on the tree and saw another teacher taking her photo. She further testified that the other teacher did not help our client down from the tree. Through this deposition, we also established that the school had a policy prohibiting students from climbing trees in the playground – and further, that if a teacher knew children were climbing trees, that teacher would be negligent in his or her supervision.
After completing discovery in this case, the City of New York and the after-school program reached out to discuss settlement. The defendants made clear they would never pay even $100,000 to settle this case. However, as we got closer to trial, an offer was made to settle for a sum substantially in excess of six figures for a laceration of our client's armpit that required nothing more than stitches.
My Child Suffered Serious Injury in a New York City Public School, Do I Need a Lawyer?
New York Public Schools like any other school have the responsibility to provide a safe environment for their students. If your child suffered serious personal injury because the school committed a negligent act that was preventable, you might have a case. By thoroughly prosecuting your case, an experienced NYC school injury attorney can help you get full compensation for your child's injury.
Our New York School accident lawyers obtained a settlement on behalf of an eight-year-old boy in elementary school who was injured at his New York City Public School. Our client was walking in the hallway with the rest of his class during dismissal. The hallway was extremely loud and chaotic because the principal of the school had closed one of the exits to the building. As our client was walking, he was dragging his hand along the wall of the hallway. As our client reached the doorway of the janitor's office another student accidentally knocked into him because the halls were so busy. Instead of our client being able to pull his hand away from the door of the janitor's office his hand was pushed into the door hinge. At that moment he heard someone in the janitor's office say, "My ears hurt" and then the door to the janitor's office was slammed shut on his finger. As a result, the tip of our client's finger was completely amputated.
Our personal injury lawyers thoroughly prosecuted this case, including taking the depositions of several school employees who admitted that the hallway was the most crowded it had ever been and that it was "chaotic." We also hired a Professional Engineer as an expert to examine the door that was slammed on our client's finger. Our expert concluded that the door closer on the subject door was defective, which allowed the door to close faster than normal and be slammed shut.
The defendants vigorously contested the damages in our client's case, arguing that the boy had made a good recovery. Specifically, they pointed to the fact that the amputation was not that visible because it was only the tip of our client's finger that was lost, and his fingernail had grown over it. However, our client still had difficulty buttoning his pants and writing for long periods of time without pain. Our office obtained a medical expert who found that the boy's fingertip was deformed, and his nail plate had an abnormal appearance, and that he was suffering from altered sensation in his fingertip.
After completing discovery, a substantial settlement was obtained prior to trial as a result of the meticulous preparation of this case by our NYC school injury lawyers.
Cases of Notes
$59.2 Million Verdict for a NYC High School Student who suffered devastating burn injuries during a botched chemistry experiment (see above)
$27.5 Million Settlement for 4 boys who were sexually abused by a catechism teacher (read more here)
$3.45 Million Settlement for a 16 year old boy who was burned in an explosion that occurred during a science experiment that went wrong in Nassau County (read more here)
The NY School Injury Attorneys at Gair, Gair, Conason, Rubinowitz, Bloom have successfully helped families get fair compensation after a child was injured in a classroom, on a playground, in a bus or in another school or daycare related accident. If your child was hurt at school because of the negligence of others, please contact our firm for a free consultation.