About the Firm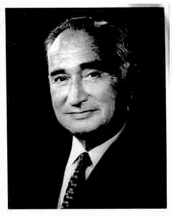 Harry A. Gair
Gair, Gair, Conason, Rubinowitz, Bloom, Hershenhorn, Steigman & Mackauf has enjoyed a long and storied tradition of success for our clients. The firm was founded in 1919 in New York City by Harry A. Gair, one of the most prominent and respected trial attorneys in the country. He was subsequently joined in practice by his wife, Harriet Gair, and eventually Robert L. Conason, the firm's Senior Partner who carried on the firm's commitment to the professional and ethical service of our clients until his death. Bob will be missed but he had the foresight, as did Harry Gair, to leave the firm in highly capable hands. The firm continues with Ben B. Rubinowitz as managing partner together with a core group of partners who have been with the firm for twenty years and longer. It is this dedication, sensitivity and commitment to personal service that has defined our firm for nearly 100 years and will continue to define it in the future.
Today, the firm is still based in Manhattan and features some of the finest personal injury attorneys in the nation. Our specialized expertise, aggressive advocacy and extensive case preparation have fostered an outstanding record of success at both the trial and appellate levels.
The sum of the verdicts and settlements our attorneys have obtained approaches $2 billion dollars. We believe the key to achieving these results is to limit our case intake to approximately 80-100 cases per year so that extensive personal attention and meticulous trial preparation are afforded to each of our clients on all matters. Because we are selective in the cases we accept, we are able to immerse ourselves in our cases and as a result, we are able to resolve our clients' cases more quickly than other plaintiff's personal injury firms.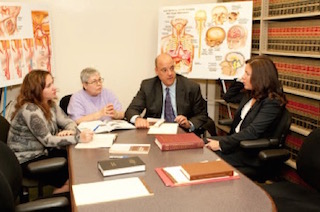 The vast majority of our cases are referred to us by other attorneys or former clients who are intimately familiar with our respected national reputation as "counsel to the profession." However, we are also retained by clients, who after thorough research, recognize our commitment to high quality personal service and thorough case preparation.

We operate what some might call a "boutique firm"—which means we limit our practice to a select group of serious and substantial tort cases, but our results speak for themselves. As a firm, we spend a significant amount of time deciding whether we will accept a case, and, because we only accept a select few cases, we are able to spend more resources than other firms to secure the most knowledgeable experts and to get the best results for our clients. If you're looking for a personal injury lawyer NYC, you've come to the right place.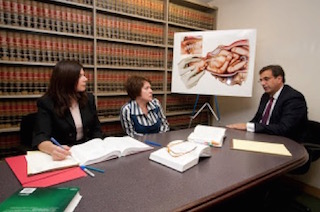 Beyond monetary awards, the results obtained by Gair, Gair, Conason, Rubinowitz, Bloom, Hershenhorn, Steigman & Mackauf's attorneys have affected safety changes in government and industry. Anthony Gair, our former partner who recently passed away and the son of Harry and Harriett Gair, was known for taking on cases that were in the public interest. Notably, Gair represented the family of Amadou Diallo in a civil suit against the New York City Police Department, which resulted in the disbandment of the NYPD's Bronx Street Crime Unit after it was found to be ineffective. The impact and influence of Tony Gair's legal actions continue to be felt, resulting in significant safety changes in both government and industry. As a result of aggressive advocacy, our firm's product liability attorneys were instrumental in forcing a major pharmaceutical company to create a new warning on a widely-prescribed antibiotic that advised users that the drug could cause achilles tendon ruptures.
In addition to successfully representing plaintiffs in a variety of personal injury and medical malpractice matters, the attorneys at Gair, Gair, Conason, Rubinowitz, Bloom, Hershenhorn, Steigman & Mackauf are sought out by the legal community for their expertise--our lawyers have written articles in many scholarly journals and have taught continuing legal education courses at a number of prestigious institutions.

Our firm has received numerous professional accolades including being ranked by Best Lawyers as the #1 medical malpractice firm in the United States and the #1 personal injury firm in the New York area. Ten of our partners have been listed in the "Best Lawyers in America" as seen in New York Magazine and ten of our partners have been chosen for inclusion in Super Lawyers. The firm also received the highest "AV" rating from the Martindale-Hubbell Bar Register of Pre-Eminent Lawyers. Our Partner, Ben Rubinowitz is one of the 100 members of the Inner Circle of Advocates. Ben Rubinowitz, and Jeffrey Bloom are fellows to the prestigious International Academy of Trial Lawyers - an honor reserved for only 500 attorneys worldwide.