Articles and Lectures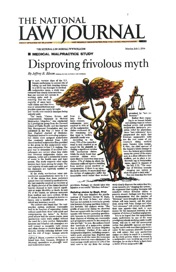 In addition to successfully representing plaintiffs in a variety of personal injury and medical malpractice matters, the attorneys at Gair, Gair, Conason, Rubinowitz, Bloom, Hershenhorn, Steigman & Mackauf are sought out by the legal community for their expertise--our lawyers have written articles in many scholarly journals and have taught continuing legal education courses at a number of prestigious institutions. The following are examples:
Motor Vehicle Accident Construction Accidents & Labor Law Defective Products & Product Liability Medical Malpractice
Wrongful Death
"DAMAGES FOR LOSS OF LIFE IN A NEW YORK WRONGFUL DEATH ACTION FOR VIOLATION OF CIVIL RIGHTS BROUGHT PURSUANT TO 42 U.S.C. §1983, New York Personal Injury Attorneys Blog, 2012, Anthony Gair

General Publications
Trial Advocacy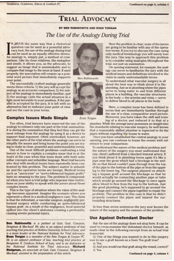 Ben B. Rubinowitz co-authors a regular column with his good friend and colleague, Evan Torgan, entitled, "Trial Advocacy," for the New York Law Journal, the daily newspaper for attorneys in New York State. The column discusses state of the art techniques required for successful outcomes at trial. Many of the actual articles are posted on this site.
Disclaimer: The law and legal rules are subject to continual revision and change. No attempt has been made to update this article to reflect pertinent changes or developments in the law, if any, since that date.