NYC Public School Sexual Abuse Lawyer
Was Your Child Sexually Assaulted or Were You Sexually Abused as a Child in a NYC Public School?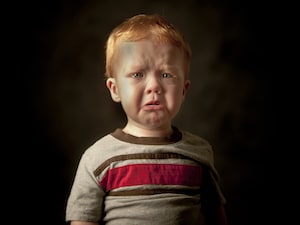 The New York Child Sexual Abuse Attorneys at Gair, Gair, Conason, Rubinowiz, Bloom, Hershenhorn, Steigman & Mackauf are aggressively prosecuting sexual abuse cases against the City of New York under the Child Victims Act. If you or a loved one were the victim of sexual abuse in a New York City Public School, call our attorneys for a free consultation.
The most sacred duty we have as parents is to keep our children safe. When we send our children to school in New York City we place our children in the care and custody of the NYC school system. Teachers take over the responsibilities of parents and have a duty to keep our children safe and to properly supervise all children in the classroom, lunchroom, playing field, and after-school clubs. The school has a responsibility to screen and supervise its employees to ensure that they are protecting our children.
What Is Considered Sexual Abuse at School?
When children are exposed to pornography, unwanted touching, leering, comments of a sexual nature, or other inappropriate "sexual" activity, the school may be responsible not only for failing to supervise other children but also for failing to screen and supervise teachers, para-professionals, coaches, bus drivers, and other adults who are employees of or have other legal relationships to the NYC public school system.
Can a NYC School Be Sued for Sexual Abuse That Was Committed Outside the School?
New York City, the NYC public schools, and those who perpetrate these assaults and other heinous acts or fail to protect our children from predators may be held responsible. Recently the court has held that a school may be responsible for the bad acts of a coach who took advantage of a student in the hotel where a school Club team was staying for an away game.
While we acknowledge that the vast majority of teachers, principals, paraprofessionals, support staff, maintenance crews, and janitors are dedicated to creating a safe place for our children, unfortunately, sexual predators do work in and around children in schools and wherever children are supposed to be under supervision. The injuries that children suffer can result in pain and suffering that will last a lifetime.
Can a Sexual Offender Be Hired by a NYC Public School?
A troubling report by the US Government Accountability Office shows that individuals with a history of sexual misconduct may be working in some schools. Some individuals have been able to land new teaching or staff jobs after behaving inappropriately towards children in other school districts. The report by the GAO cites a number of breakdowns in the system that allow these individuals back into schools, due to incomplete background checks and other loopholes.
The GAO compared a national database of sexual offenders with employment records in 19 states and reviewed public records and interviewed officials involved in investigating sexual misconduct cases. The GAO report found a shocking number of incidences where school employees had histories of sexual misconduct which went unreported or unnoticed resulting in inappropriate hiring and trauma to children who were abused.
The compassionate New York Sex Abuse Lawyers at Gair, Gair, Conason, Rubinowitz, Bloom, Hershenhorn, Steigman & Mackauf have obtained record verdicts and settlements for children who have been the victims of sexual violence. If your or a loved one were the victim of sexual abuse in a New York City Public School, call our attorneys for a free consultation.