NYC Doctor Sexual Abuse Lawyer - Dr Zhi Alan Cheng Sexual Abuse Lawsuits
Seeking Justice for Victims of Sexual Abuse by Medical Professionals in New York
The Doctor Sexual Abuse Attorneys at Gair, Gair, Conason, Rubinowitz, Bloom, Hershenhorn, Steigman & Mackauf are appalled by the egregious betrayal of trust and the devastating impact that sexual abuse by trusted medical professionals inflicts on survivors. We stand in solidarity with the survivors of these despicable acts, and our dedicated team of lawyers is committed to seeking justice and holding accountable those responsible for perpetrating such heinous acts within the medical field.
Do you believe you might have been assaulted by Dr. Zhi Alan Cheng at New York Presbyterian Hospital Queens?
A recent case involving a Queens gastroenterologist, Dr. Zhi Alan Cheng, has brought attention to alleged failures by a hospital in protecting victims of sexual abuse. One courageous survivor has come forward, revealing that she was raped by Dr. Cheng after being drugged in an exam room at New York Presbyterian Hospital Queens. The hospital engaged in a cover-up by failing to properly investigate the initial complaint and failing to take appropriate action against Dr. Cheng.
The hospital concealed the assault, failed to provide adequate support to the victim, and refused to involve law enforcement. The hospital prioritized its reputation over the safety and well-being of sexual abuse survivors.
Despite the hospital expressing outrage at Dr. Cheng's behavior and terminating his employment upon learning of the criminal charges, questions remain regarding why he was allowed to continue treating patients after the initial complaint in June 2021. The survivor discovered the extent of her assault a year later when investigators found a video of the rape on Dr. Cheng's phone, which had been recorded inside the hospital. Survivors of sexual abuse deserve justice, and institutions must be held accountable for their actions—or lack thereof—in protecting victims.
If you believe you or a loved one were harmed by Dr. Zhi Alan Cheng, call the NYC sexual abuse attorneys at Gair, Gair, Conason, Rubinowitz, Bloom, Hershenhorn, Steigman & Mackauf for a free and confidential consultation at 212-943-1090 or contact us via email.
It is deeply disheartening to learn that the very individuals entrusted with the care and well-being of patients have violated that trust in the most reprehensible way imaginable. We believe that every survivor deserves to be heard, believed, and supported throughout their journey towards healing and justice.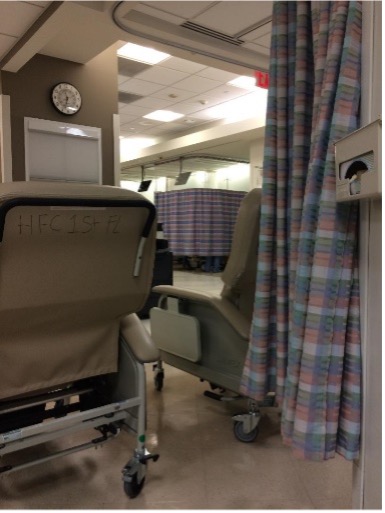 Our mission is to provide unwavering legal representation to survivors of medical professional and doctor sexual abuse in New York City. We are fueled by a shared outrage at the betrayal of the medical profession's ethical standards and a profound commitment to holding these individuals accountable for their actions. We are determined to fight alongside survivors, empowering them to reclaim their lives and demand the justice and the compensation they deserve.
It is important to remember that survivors of medical professional abuse are not alone. The NY Doctor Sexual Abuse Attorneys at our firm are here to offer our support, legal expertise, and compassionate guidance. We understand the weight of your experiences, and we are prepared to advocate fiercely on your behalf, ensuring that those responsible face the consequences of their reprehensible actions.
Together, we can make a difference, spark change, and contribute to a future where the medical profession is held to the highest standards of integrity and patient safety. Let us stand together as a voice for justice and healing, as we navigate the legal process and work towards a brighter future for survivors of doctor sexual abuse in New York City.
About our Team of NY Sexual Abuse Attorneys
With years of experience in handling sensitive cases, Gair, Gair, Conason, Rubinowitz, Bloom, Hershenhorn, Steigman & Mackauf has established a strong reputation as advocates for survivors of sexual abuse. Our sexual abuse attorneys have a proven track record of achieving significant results for our clients. For example, we obtained an $11.45 million jury verdict on behalf of two teenagers who were sexually abused and raped by a youth minister at a Long Island Catholic church. In addition, our firm achieved a record settlement of $27,500,000 against the Roman Catholic Diocese of Brooklyn on behalf of four young boys who were sexually assaulted by a volunteer in a local Brooklyn church. These landmark cases demonstrate our unwavering commitment to pursuing justice for survivors of sexual abuse and holding institutions accountable for their negligence.
Legal Services
We offer a comprehensive range of legal services to assist survivors of medical professional sexual misconduct in New York. Our experienced attorneys handle civil lawsuits, representing victims who seek justice, closure, and financial compensation for the harm they have suffered. We understand the complex legal landscape surrounding these cases, evidence collection, expert testimonies, and the challenges of litigation against powerful institutions such as hospitals. Our goal is to provide personalized legal support tailored to the unique circumstances of each client.
Our Approach
Our team of Doctor Sexual Assault Attorneys approach each case with utmost compassion, empathy, and professionalism. We recognize the courage it takes for survivors to come forward and share their experiences. Our team provides unwavering support, ensuring that our clients rights are protected, and their interests are represented throughout the legal proceedings. We believe in empowering survivors and helping them regain control of their lives by seeking justice and holding accountable those who have caused them harm.
Legal Expertise
Our team of lawyers possesses extensive knowledge and expertise in handling cases of medical professional and doctor sexual abuse. We have a deep understanding of the specific laws, regulations, and ethical considerations that apply to these cases. Our attorneys are highly skilled in conducting thorough investigations, gathering evidence, and building compelling cases to achieve the best possible outcomes for our clients. We collaborate with medical experts, forensic specialists, and other professionals to strengthen our clients' claims and present a strong legal argument.
Resources and Support
We understand that survivors of medical professional and doctor sexual abuse often require additional support and resources. We provide a list of helpline numbers, counseling services relevant to your needs that can offer assistance and guidance throughout the healing process. We are committed to helping our clients access the support they need beyond the legal aspect of their cases.
What Qualifies as Medical Professional Sexual Abuse?
Medical professional and doctor sexual abuse can encompass a range of inappropriate behaviors, including but not limited to sexual assault, molestation, harassment, misconduct, and exploitation committed by healthcare providers. It can occur in various settings, such as hospitals, clinics, private practices, or during medical examinations and treatments.
How Can a Lawyer Help Me With my Doctor Sexual Abuse Case?
A lawyer specializing in medical professional sexual abuse cases can provide invaluable legal guidance and support throughout the entire process. They can help you understand your rights, navigate complex legal procedures, gather evidence, build a strong case, negotiate with insurance companies or legal representatives, and advocate for your best interests, ensuring that you receive the justice and compensation you deserve.
Is There a Time Limit for Filing a Sexual Abuse Lawsuit Against a Doctor or a Hospital in NYC?
Yes, there is a time limit, known as the statute of limitations, for filing a sexual abuse lawsuit in NYC. If the victim was a child at the time of the abuse, the victim can file a claim until they are 55-year-old. If the victim was an adult at the time of the abuse, the statute of limitations for civil suits arising from a select number of sex crimes against adults is 20 years. Additionally, the newly enacted Adult Survivor Act creates a one-year look back window that allows victims of sexual abuse for which the statute of limitation has lapsed to file a civil lawsuit against their abuser until November 24th 2023.
How Long Does it Take to Resolve a Medical Professional and Doctor Sexual Abuse Case?
The duration of a medical professional and doctor sexual abuse case can vary depending on several factors, including the complexity of the case, the willingness of the parties to negotiate, and the court's schedule. Some cases may reach a resolution through negotiation or alternative dispute resolution methods, while others may require litigation and may go to trial. Your attorney will work diligently to ensure the process moves as efficiently as possible while prioritizing your best interests.
Will my Case Be Confidential?
Yes, your case will be handled with the utmost confidentiality and discretion. As legal professionals, we understand the sensitive nature of medical professional and doctor sexual abuse cases. We take great care to protect your privacy and ensure that any information you share with us remains confidential.
How Much Does it Cost to Hire a Sexual Abuse Lawyer to File a Lawsuit Against a Doctor or a Medical Professional?
At Gair, Gair, Conason, Rubinowitz, Bloom, Hershehhorn, Steigman & Mackauf we understand the financial concerns of our clients during this challenging time. We offer a free initial consultation to discuss your case and evaluate the potential legal options available to you. Additionally, we work on a contingency fee basis for most personal injury cases, including medical professional and doctor sexual abuse cases. This means that you won't owe any attorney fees unless we successfully recover compensation on your behalf.
How Do I Schedule a Free Consultation With a Lawyer Regarding a Sexual Abuse Committed by a Doctor or a Medical Professional?
If you or a loved one has been victimized by the abhorrent acts of medical professionals and doctors in NYC, please don't hesitate to reach out to us. Our experienced and fiercely determined team is here to stand up for your rights and to hold these perpetrators accountable for their despicable actions. Contact the doctor sexual abuse attorneys at Gair, Gair, Conason, Rubinowitz, Bloom, Hershenhorn, Steigman & Mackauf at 212-943-1090 today or email us to schedule a free confidential consultation.