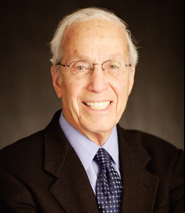 Seymour Boyers
Partner
An articulate spokesman on legal and social issues, Seymour Boyers joined the firm in 1985 from the Appellate Division, Second Department where he was an Associate Justice. Previously he served as a Member of the New York City Council, Councilman at Large and as a member of the State Assembly and on the bench of the Civil and Supreme Courts, Queens County where he was designated Administrative Judge in charge of the civil and criminal branches.
Since leaving the bench and returning to private practice, he has made an even greater impact as an advocate, negotiator and mediator, particularly in cases involving medical malpractice, products liability and general negligence. Committed to the public interest and training young lawyers, he has been a lecturer and panelist at Emory Law School, and at continuing legal education programs for the New York State Bar Association and the Association of the Bar of the City of New York, among others.
At local law schools, he has taught seminars on medical malpractice, products liability, the anatomy of trauma, and how to try automobile accident cases. He is a member of the Advisory Board of CUNY School of Law and was the chair of that organization from 1983-2002. Additionally, he was chair of the Trial Lawyers Section of the New York State Bar Association in 2002-2003 and is presently serving on the board. He was appointed by Chief Judge Kaye as Member of Commission on Fiduciary Appointments from 2000-2004 and is a member of the Board of Directors of the Supreme Court Justices Association of the City of New York. He has been re-appointed chair for a period of three years to the Second Department Judicial Screening Commission in addition to his appointment to chair the 9th district Judicial Screening Commission. He presently serves as member of the Special Commission on the Future of the Courts.
Seymour Boyers has had numerous decisions and articles published during his tenure on the bench, and most recently, he and co-author Anthony H. Gair had published an article entitled "The Lawyer's Perspective" in the book Controversies in Surgery.
Education
LL.B., New York University School of Law, 1954
B.A., Syracuse University, 1950
Jurisdictions Admitted to Practice New York, 1954
U.S. District Court, Southern and Eastern Districts of New York, 1957
U.S. Supreme Court , 1960

Professional & Bar Association Memberships
New York State Bar Association
Member, Executive Committee, Trial Lawyers Section, 1987— Chair, Trial Lawyers Section, 2002-2003 Member, House of Delegates, 2003— Member, Executive Committee on Torts, 2000— Member, Committee on Torts, Insurance and Compensation Law Section, 1987—
The Association of the Bar of the City of New York
Member, Committee on Professional Ethics, 1986-1989
Queens County Bar Association
New York State Trial Lawyers Association
The Association of Trial Lawyers of America
Brandeis Association