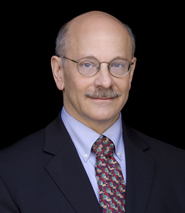 Daniel L. Brook, MD, JD
Associate
Daniel Brook practiced medicine for many years prior to attending law school. He graduated from Yale University (B.S. cum laude, 1975), Mount Sinai School of Medicine (M.D., 1979). He did his Internship and Residency in Internal Medicine at Mount Sinai Hospital in New York City (completed 1982) and at Bronx V.A. Hospital a Chief Residency in Medicine (1983).
Dan practiced internal medicine with a specialty in HIV, 1983-2008. He was a Senior Attending Physician at St. Lukes-Roosevelt Hospital Center from 1983-2008. Dan was also an Instructor in Clinical Medicine, Columbia University, 1983-2008, and Consultant Physician, Corning Franklin Health, Inc., 1995-1997. He is Board Certified by the American Academy of HIV Medicine, Specialist in HIV medical care.
Dan graduated from Fordham University School of Law in 2000. Since joining the firm, he has become an indispensable part of the Medical Malpractice Department, evaluating potential medical malpractice claims and working with outside medical experts. He also assists the firm on medical-legal issues. His vast medical knowledge has proven to be invaluable to all our firm's attorneys in all areas of medicine.
Education
J.D., Fordham University School of Law, 2000
M.D., Mount Sinai School of Medicine, 1979
B.S., Yale University, 1975
Jurisdictions Admitted to Practice New York State Bar
New York City Bar